oct 25, 1917 - October Revolution
Description:
- Provisional government could not control revolutionary forces
- Despite pulling out of World War I, it could not solve Russia's economic and political problems.
- The Bolsheviks, led by Lenin and Trotsky, rejected the Provisional Government and supported the call for a revolution.
- With the support of the workers and soldiers in Petrograd, the Bolsheviks stormed the Winter Palace and overthrew the Provisional Government.
Added to timeline: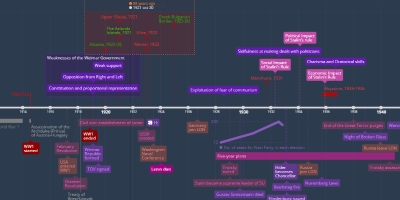 Elective History
Combined Humanities 2267
unfinished; only did Chpt 1-3++
Date: