jul 28, 1932 - The Bonus Army
Description:
The Bonus Army was a group of demonstrates who gathered in Washington D.C to demand
early release of their service certificates (money grants for years of service).
General William Mitchell demanded they return to their homes, and sent police to force them out. These were met with resistance and in some cases gunshots.
General MacArthur, ignored President
Hoover and ordered the Military and Police to undertake extreme measures to secure the capital. Servicemen used gas and clubs against the demonstrators and burnt their camp down.
This signified the heartlessness of Hoover's presidency and was a defining moment for the election of FDR.
Added to timeline: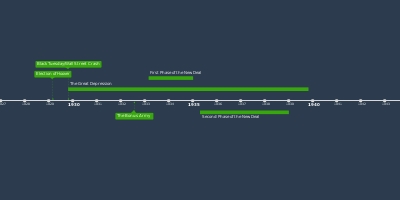 Modern History Timeline
Date: