apr 19, 1775 - Battles of Lexington and Concord
Description:
April 19, 1775. British troops attempted to capture American military leaders and ammunitions in the towns of Lexington and Concord where American militias fought back and started the revolutionary war.
Added to timeline: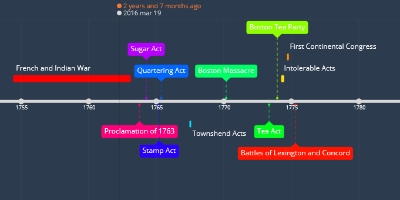 Road to Revolution
Timeline containing important events and information that le...
Date:
Images: