may 10, 1773 - Tea Act
Description:
May 10, 1773. The only act after the Boston Massacre was left as a means for Britain to show dominance over the colonies. The Tea Act forced colonists to buy all of their tea from the British company called the West India Tea Company.
Added to timeline: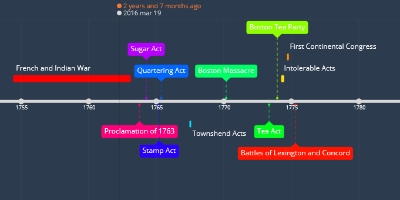 Road to Revolution
Timeline containing important events and information that le...
Date:
Images: