mar 22, 1765 - Stamp Act
Description:
March 22, 1765. Taxation on all paper products and was the first tax directly tied to paying back the British war efforts in the colonies. Colonists hated it and created the stamp act congress in order to convey the message of "No taxation without representation" to the King.
Added to timeline: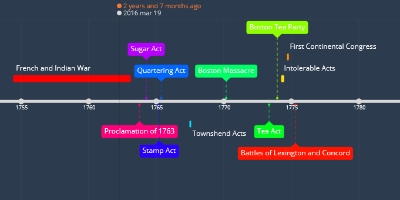 Road to Revolution
Timeline containing important events and information that le...
Date:
Images: