may 15, 1765 - Quartering Act
Description:
May 15, 1765. An act that forced colonists to house British troops during peacetime after the French Indian War. Colonists argued that there was no need for a standing army in the colonies during peacetime since there had never been one prior to the French Indian War.
Added to timeline: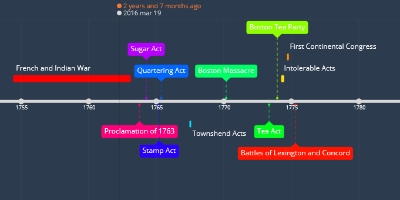 Road to Revolution
Timeline containing important events and information that le...
Date:
Images: