apr 5, 1764 - Sugar Act
Description:
5 April 1764. The first tax by the British government on the colonies imposed after the French Indian War debts. Colonists reacted by creating the Massachusetts assembly in May 1764 where Samuel Adams denounced the act as an infringement of the rights of the colonists.
Added to timeline: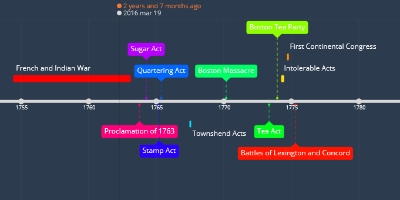 Road to Revolution
Timeline containing important events and information that le...
Date:
Images: