oct 7, 1763 - Proclamation of 1763
Description:
October 7, 1763. Large amounts of debt accumulated from the French and Indian war made the British weak in the colonies and unable to take or protect more land from Native Indians, so they created the Proclamation of 1763 which stopped colonists from moving to land past the Appalachian Mountains.
Added to timeline: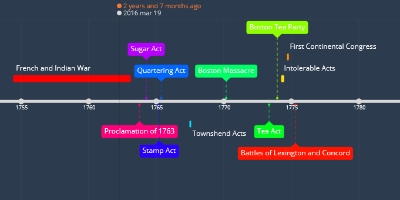 Road to Revolution
Timeline containing important events and information that le...
Date:
Images: