sep 20, 1907 - Morenga Dies
Description:
On 20 September 1907, Morenga died during battle. He was shot by the German-British forces. He was just 32. As one of Namibia's nine national heroes, Sam Nujuma paid tribute to him at his inauguration:
"Morenga had a vision of broad African nationalism which transcended narrow ethnic loyalties and he was therefore designated as 'the man of the future'."
Morenga's ability to overcome obstacles that surround ethnicity is something that many powerful men still struggle with today. And to do this in the hardest of times, the worst of times, where persecution was a part of everyday life, makes his achievements all the greater.
Added to timeline: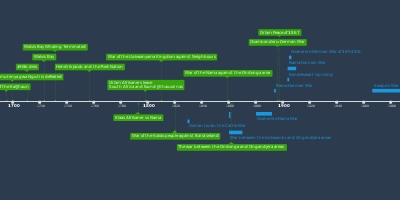 Namibia
Date: