apr 12, 1945 - FDR Dies
Description:
On April 12, Franklin D. Roosevelt died form a Hemorrhagic stroke after four momentous terms in office. He left vice president, Harry Truman in charge of a country still fighting a war and in possession of the world's deadliest weapon.
Added to timeline: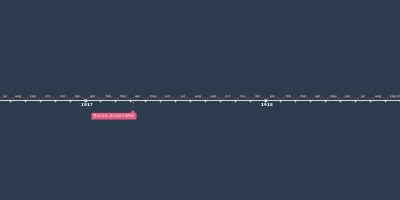 WWII Timeline
Hi Mrs. Wilkerson!! You can click each event to see the desc...
Date:
Images: