aug 9, 1945 - Bombing of Nagasaki
Description:
Three days after the bombing of Hiroshima, a second B-29 dropped another atomic bomb on Nagasaki, killing an estimated 40,000 people. Shortly after these bombings, Japan's Emperor announced his country's unconditional surrender in WWII.
Added to timeline: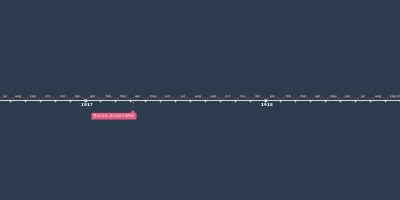 WWII Timeline
Hi Mrs. Wilkerson!! You can click each event to see the desc...
Date:
Images: