dec 11, 1941 - Attack on Pearl Harbor
Description:
On December 11th, the Japanese launched a devastating surprise attack on Pearl Harbor, a U.S. naval base near Honolulu, Hawaii. More that 2,400 Americans dies in the attack and another 1,000 people were injured. Shortly after, the U.S. enters WWII.
Added to timeline: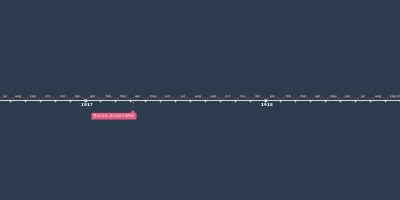 WWII Timeline
Hi Mrs. Wilkerson!! You can click each event to see the desc...
Date:
Images: