sep 1, 1522 - Magellan Circumnavigates
Description:
Born in Portugal but sailed for Spain, Magellan set out in 1519 with five ships and about 250 men. Magellan was killed in Philippine in a fight with the native people. His journey was long and tough, his men rebelled.
Juan Sebastián de Elcano led the rest of the voyage.
18 survivors became the first ones to circumnavigate.
Added to timeline: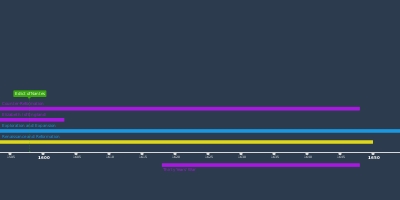 History Review
To help see the connections between events and different par...
Date: