jan 1, 1588 - Defeat of Sapnish Armada
Description:
Philip II was upset about Elizabeth I aiding the Dutch rebels and sending sea dogs attack their treasure ships. He then assembled armadas to attack, but was defeated.
Added to timeline: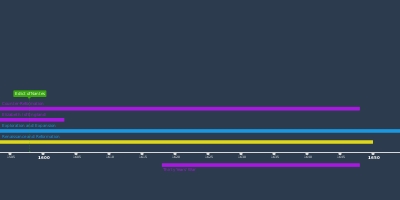 History Review
To help see the connections between events and different par...
Date: