jan 1, 1579 - Independence of Netherlands
Description:
Low countries(the Netherlands, Belgium, and Luxemburg) rebelled against Philip II because of religious dispute. In 1609, a truce stated the independence of the Netherlands while to southern part remain in Spain's control.
Added to timeline: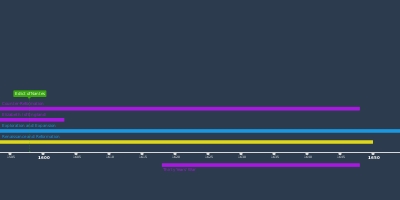 History Review
To help see the connections between events and different par...
Date: