apr 6, 1917 - The U.S. Enters WWI
Description:
In 1914, President Woodrow Wilson had officially declared American Neutrality and tried to act as a peacemaker. However, unrestricted german submarine warfare even after the Sussex Pledge increased friction between the U.S. and Germany. Eventually, the us breaks off diplomatic ties with the country and on April 6, 1917, the U.S. officially entered WWI in order to defeat Germany and the Central Powers.
Added to timeline: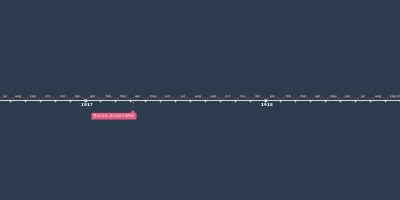 WWII Timeline
Hi Mrs. Wilkerson!! You can click each event to see the desc...
Date:
Images: