jan 1, 1534 - Jesuits
Description:
The Jesuit order was founded in 1534 by Ignatius of Loyola and approved by the pope in 1539.
Military-like organization.
Concentrated on education, established missions, schools, and universities.
Expand the scope of the church, had some influence over political affairs.
Sent missionaries to India, Japan, China, and other places.
Added to timeline: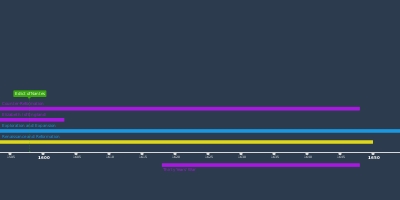 History Review
To help see the connections between events and different par...
Date: