jan 1, 1524 - Peasants' War
Description:
German peasants were upset with high taxes and a lack of power, encouraged by the idea of freedom taught by Reformation preachers, rebelled. Nobles suppressed the uprising harshly.
However, Luther didn't support this.
Added to timeline: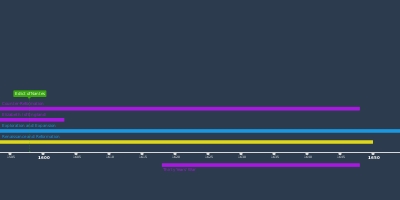 History Review
To help see the connections between events and different par...
Date: