jan 1, 1488 - Bartolomeu Dias
Description:
Benefiting from Henry the Navigator's interest in exploration (he wanted to find another water route around Africa to Asia), Portugal was the first country to set sail.
Bartolomeu Dias was the first European to attempt to sail around the southern tip of Africa, aka the Cape of Good Hope. He could've sailed further but violent storms stopped him from doing so.
Added to timeline: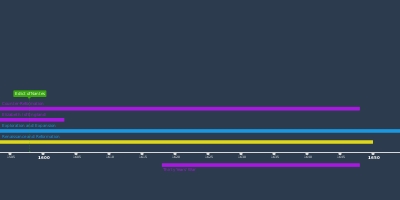 History Review
To help see the connections between events and different par...
Date: