jan 1, 1440 - Gutenberg Printing Press
Description:
Invented the printing press.
Books can be produced quickly.
First publication was a 1,282 page Bible.
Indirectly helped spread Martin Luther's ideas that laid the foundation for the Reformation.
Added to timeline: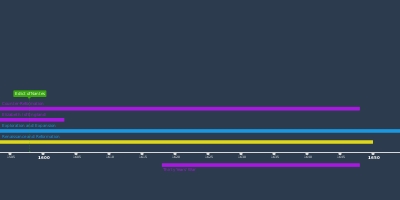 History Review
To help see the connections between events and different par...
Date: