dec 27, 1881 - Sickness
Description:
When Helen Keller was only a year and a half year old, she got what is known as Meningitis. Over the course of a few months, she gradually lost her hearing and vision. By the age of two, she was completely blind and deaf.
Meningitis is a brain disease, that causes the brain to swell. This causes the parts of the brain that control sight and hearing to not work the way they are supposed to.
Added to timeline: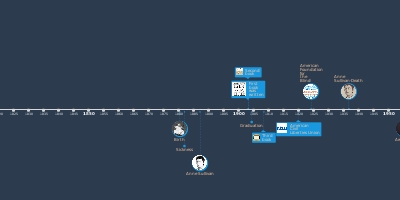 Helen Keller-M. S
Date: