dec 27, 1870 - Enforcement Acts
Description:
Passed in 1870 and 71. Prohibited the states from discriminating against voters on the basis of race and gave the federal government power to supersede the state courts and prosecute violations of the law. The first time the federal government had ever claimed the power to prosecute crimes by individuals under federal law
Added to timeline: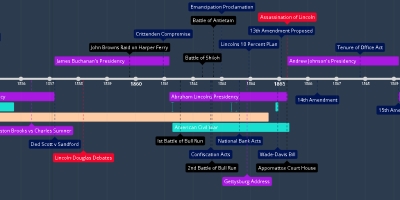 Unit 3 APUSH Alan Brinkley
For Desperate Apush students like me :'). If you have any ad...
Date: