apr 27, 1873 - Panic of 1873
Description:
Failure of leading investment banking firm Jay cooke which had too heavy of an investment in postwar railroad building. This panic was worse than every other earlier economic crisis. It lasted for 4 years. Lead to the government behind pressured to redeem federal war bonds with greenbacks in order to increase amount of money in circulation
Added to timeline: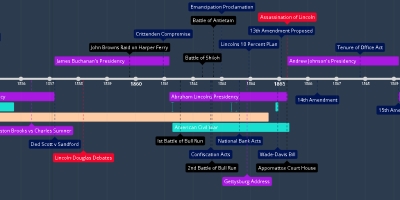 Unit 3 APUSH Alan Brinkley
For Desperate Apush students like me :'). If you have any ad...
Date: