feb 26, 1869 - 15th Amendment
Description:
Ratified Feb 3 1870. Forbade the states and the federal government to deny suffrage to any citizen on account of race, color, or previous condition of servitude
Added to timeline: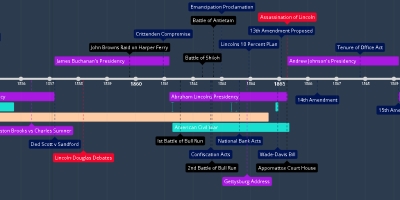 Unit 3 APUSH Alan Brinkley
For Desperate Apush students like me :'). If you have any ad...
Date: