apr 30, 1866 - 14th Amendment
Description:
Ratified July 28 1868. Defined citizenship. Gave citizenship to all born in the us, and everyone naturalized. Entitles them to all privileges and immunities guaranteed by the constitution.
Added to timeline: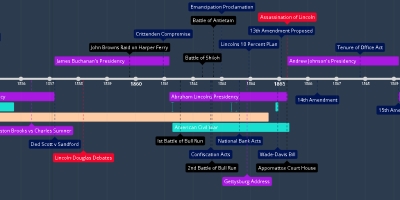 Unit 3 APUSH Alan Brinkley
For Desperate Apush students like me :'). If you have any ad...
Date: