jan 29, 1850 - Compromise of 1850
Description:
Admission of California as a free state, formation of territorial governments in the rest of the lands acquired from mexico with no restrictions to slavery, abolished slave trade but not slavery in washington d.c. and created a new more effective fugitive slave law.
Added to timeline: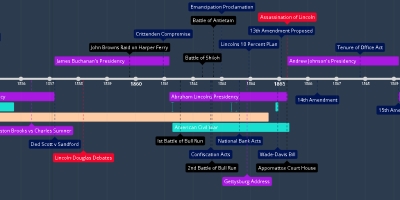 Unit 3 APUSH Alan Brinkley
For Desperate Apush students like me :'). If you have any ad...
Date: