20h 4min, jul 26, 1214 y - THE ENDER SCROLLS V Wynncraft
Description:
A guy from the Province of Valor gets summoned by the King of the neighboring kingdom in the province of Wynn. This king had a vision that he will protect Wynn from all the monsters. The king knows that the elders were outlawed, but he needs an Ender scroll to destroy all the monsters. He accepts the quest. He finds out that an ancient cult called the Mystics are combining some Ender scrolls with ancient magic. They are making the scrolls say new things then they originally said. The mystics made the scrolls open the oblivion portal in the roots and send monsters all over Tamriel. They try this to kill the existing Empire and rule themselves. The hero tracks the mystics down and try to gain information. the hero destroys many mystic hideouts. The mystics try, in a desperate move, to go to the Imperial city and combine an Ender scroll to make a Giant Zombie. The hero stops the zombie and kills the head mystic. All the other mystics scatter and Tamriel is saved.
Added to timeline: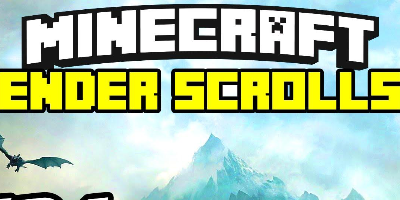 The Ender scrolls timeline
The Minecraft map of "the Ender scrolls gates to the end" is...
Date:
Images:
YouTube: