21h 12min, feb 17, 1117 y - THE ENDER SCROLLS II GATES TO THE END
Description:
In the years past. Elijah hated the Daedra, So the Daedra turned him into a Daedric prince. The Daedric Prince of the End. Using his powers as a daedric prince, he went to the end and summoned his army of the end. He then started making mini portals to let his soldiers build his castle on Nirn. His goal is to conquer nirn because he wants to rule the End, Oblivion, and Mundus. His soldiers went and built his castle outside of Arenor. The daedric hoards protected the Ender scroll in Arenor that could be used against him. he then started to make the portal from Oblivion to the End to Mundus.
The Hero gets let out of jail to help fight the hoards of the END. The Hero then finds the Ender scroll and goes to the castle. He then Uses it. The Scroll makes it so Enderman wont teleport around him. They Defeat Elijah and stop the portal.
Added to timeline: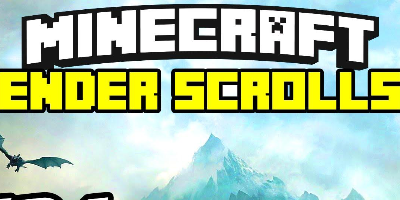 The Ender scrolls timeline
The Minecraft map of "the Ender scrolls gates to the end" is...
Date:
Images:
YouTube: