mar 12, 1027 - THE ENDER SCROLLS III THE NETHER SCROLLS
Description:
A Daedric prince opened A portal to oblivion and seeks to rule all of Nirn for himself. The portals are opened all across Tamriel but this story takes place in the Province of Entalauft. The hero tries to stop The Prince from taking over Nirn by stopping him from obtaining the Nether scroll and totally annihilating the planet.
This Ender scroll was called the Nether scroll. Only to be used by Daedra. The hero tracks the prince down through each portal and defeats him
The daedra in the Ender scrolls behave differently than the daedra in The Elder Scrolls.
These daedra can take over when ever they want. They don't do it often because they need to gain an army first. They tempt the minds of people to do evil things so they will end up in their plain of oblivion. They also need an Ender scroll to take over because the Elder's made a scroll to banish the Daedra from nirn. This story is based off of the events in The Elder Scrolls Oblivion. A medieval setting fits this story.
Added to timeline: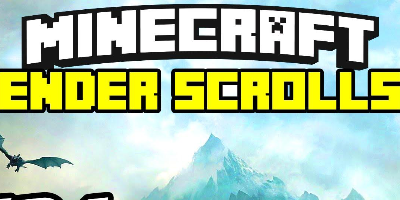 The Ender scrolls timeline
The Minecraft map of "the Ender scrolls gates to the end" is...
Date:
Images:
YouTube: