12h 4min, nov 7, 2016 y - Contact with Keith
Description:
Katina texted Keith "Anything new on loan? David has to renew his work one soon" Keith responded with "I'll see if Carisa can check status of her loan, 401k." and followed with "Waiting for Carisa to get home, she has to find her password to gov site."
Added to timeline: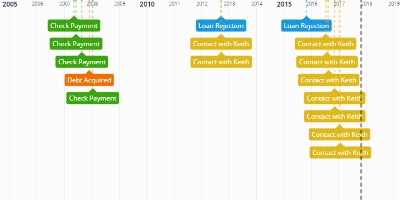 Activity Related to Unsecured Student Loan
The following timeline outlines a series of events that occu...
Date: