3h 18min, jan 1, 1611 y - 1611: Publishing of the King James Bible
Description:
This is an English translation of the Christian Bible for the Church of England that began in 1604 and completed in 1611. It was the third translation into English that was approved by the English Church Authorities. The new version conformed to the ecclesiology and it reflected the episcopal structure of the Church of England.
Added to timeline: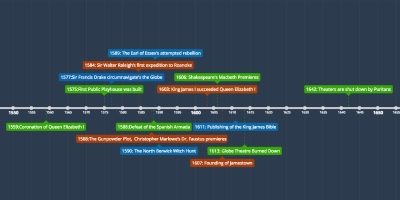 English Timeline
Each partner group completed one event and the research was ...
Date: