oct 23, 1992 - 1992 Gathering of Christian Men
Description:
The "Rocky Mountain Rendezvous," convened on Oct. 23, 1992, by a leading pastor of the anti-Semitic Christian Identity religion, was a direct response to the armed confrontation earlier that year between white supremacist Randy Weaver and federal law enforcement officials. During that 11-day standoff atop Ruby Ridge, Idaho, a U.S. marshal and Weaver's son and wife were killed by gunfire.
The 1992 meeting, held in Estes Park, Colo., was attended by neo-Nazis, Klansmen, Identity believers and more "moderate" rightists such as Larry Pratt of Gun Owners of America (who also was invited to the 2009 Jekyll Island gathering but sent his regrets). It also included men such as John Trochmann, who was little known at the time but became prominent as founder of the Montana Militia.
Added to timeline: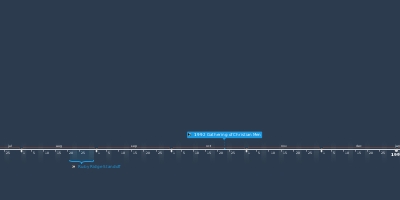 WN 1975 to 2018
Date:
Images: