dec 2, 1890 - First graduate degree - to a women
Description:
During the East India Company's rule in India, female rights and education was not encouraged. Women hid behind their veils and social evils like child marriage and sati marred the society. Majority of women were not allowed to access education or work as professionals. But Kadambiny Ganguly was an exception. She was the first woman graduate from the colonial India who went on to become one of the first lady physicians trained in western medicine in the entire South Asia.
Kadanbiny completed her formal education from Banga Mahila Vidyalaya, later merged with the Bethune School. She was the first candidate from the Bethune School to appear for the University of Calcutta entrance exam and created history becoming the first woman to pass the test. Kadambini was one of the first two graduates, along with Chandramukhi Basu, in the entire British Raj. She was even the first woman to have addressed the Congress session.
Added to timeline: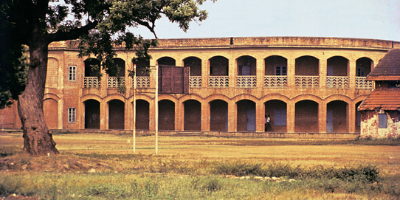 History of Education in India during Colonial Times- 1700-1947
Editors: Shivakumar Jolad, Susanna G and Pranjali Kulkarni ...
Date:
Images: