sep 23, 1887 - Allahabad University
Description:
An act was passed in the Council of the Governor-General where on 23rd September, 1887, the fourth oldest University of India was established (Gupta 2015). It was initially the Muir Central College, named after Lt. Governor of North-Western Provinces, Sir William Muir in 1876, who suggested the idea of a Central University at Allahabad, which later evolved to the present university. It was also known as the 'Oxford of the East'. It began as an affiliating and examining body for graduate and postgraduate degrees with a classical orientation and the responsibility for secondary education as well . By 1904 the university established its own teaching departments and instituted doctoral research programs.
Reference:
Nurullah and Naik- 1978
Added to timeline: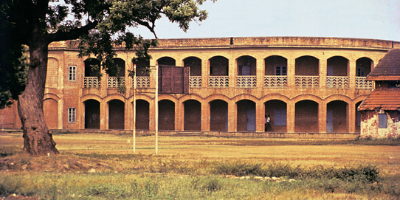 History of Education in India during Colonial Times- 1700-1947
Editors: Shivakumar Jolad, Susanna G and Pranjali Kulkarni ...
Date:
Images:
Geo: