jun 29, 1882 - Indian Education Commission
Description:
Also called Hunter's commission.
Main Event- The key figures in this event were William Wilson Hunter and Viceroy Lord Ripon.
William Wilson Hunter- He was a statistician, a compiler and a member of the Indian Civil Services. He was appointed as the Magistrate in Bengal Presidency in 1862. He was involved in compiling the local traditions and records. In 1882, he served as the member of the Governor General Council and was later appointed as the Chairman of the Commission on education. He had also served as the Vice-Chancellor of the Calcutta University (Today 2011)
Viceroy Lord Ripon- Lord Ripon was originally known as George Frederick Samuel Robinson. He served as the Governor General and Viceroy of India from 1880 to 1884. He appointed the Hunter's Commission by the Resolution of Government of India dated February 3, 1882 under the Chairmanship of William Hunter. He abandoned the existing system of local government by the officially nominated people. His reform thought, as declared by him was directed to educating people politically and educationally.
Main Issue- The educational policies during the period of 1854 and 1902 were formulated by two main documents only – the Despatch of 1854 and the Report of the Indian Education Commission, 1882. There were reasons that prompted the appointment of the Commission. It was appointed by Lord Ripon as a revised and enlarged version of Charles Wood's Despatch of 1854. Moreover, it was appointed to redress the loopholes of the contemporary status of elementary education in British territories and suggest ways of improving them. The Commission recommended the complete withdrawal Government from direct enterprise and the transfer of all primary schools to the control of local self-government bodies such as municipalities and local boards. Thus it made the Government free from responsibility. With regard to secondary schools and colleges, the Commission was of opinion that the Government should withdraw as early as possible from the direct management of secondary and collegiate education (Syed Nurullah 1943).
Outcome- Hunter's Commission is considered to be an important stage in the history of education in India. Most of the recommendations were accepted by the British government which led to the devolution of elementary education. This significantly reduced the British element in elementary education.
Added to timeline: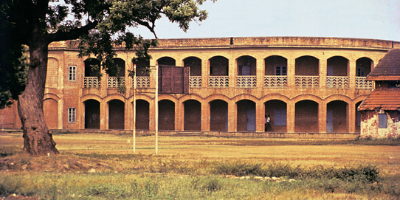 History of Education in India during Colonial Times- 1700-1947
Editors: Shivakumar Jolad, Susanna G and Pranjali Kulkarni ...
Date:
Images:
YouTube: