apr 12, 1881 - Mohammedan Anglo-Oriental College, Aligarh
Description:
Set up by Sir Saiyyed Ahmed Khan. It later became Aligarh Muslim University
It was established as Madrasatul Uloom Musalmanan-e-Hind in 1875. The college started on 24 May 1875. The Anglo–Indian statesman Syed Ahmad Khan founded the predecessor of AMU, the Muhammadan Anglo Oriental College, in 1875 having already established two schools. The movement of Muslim awakening associated with Syed Ahmad Khan and M.A.O. College came to be known as Aligarh Movement. He considered competence in English and "Western sciences" necessary skills for maintaining Muslims' political influence, especially in Northern India. Khan's image for the college was based on his visit to Oxford and Cambridge and he wanted to establish an education system similar to the British model.
Added to timeline: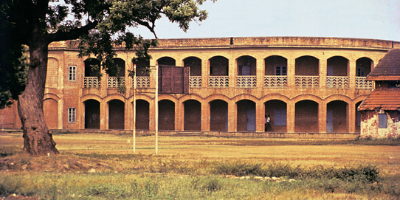 History of Education in India during Colonial Times- 1700-1947
Editors: Shivakumar Jolad, Susanna G and Pranjali Kulkarni ...
Date:
Images:
Geo: