dec 31, 1881 - Canning College, Lucknow
Description:
Later became Lucknow University
The idea of establishing a university at Lucknow was conceived by Raja Sir Mohammad Ali Mohammad Khan, Khan Bahadur, K.C.I.E. of Mahmudabad. He contributed an article in then popular newspaper, The Pioneer, urging the foundation of a University at Lucknow. Later Sir Harcourt Butler was appointed Lieutenant-Governor of the United Provinces, and was also made Mohammad Khan's well-known interest in all matters, specially in educational matters. The first step to bring the University into being was taken when a General Committee of educationists and persons interested in university education appointed for the purpose, met in conference at Government House, Lucknow, on 10 November 1919. At this meeting, Sir Harcourt Butler, being the chairman of the committee, outlined the proposed scheme for the new university.
After an elaborate discussion, it was later decided that Lucknow University should be a unitary, teaching, and residential University as recommended by the Calcutta University Mission, 1919, and should consist of Faculties of Arts, including Oriental Studies, Science, Medicine, Law, etc.
Added to timeline: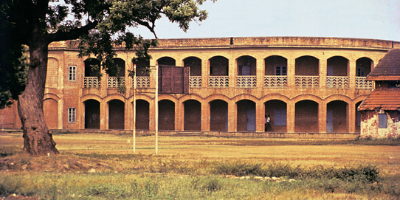 History of Education in India during Colonial Times- 1700-1947
Editors: Shivakumar Jolad, Susanna G and Pranjali Kulkarni ...
Date:
Images:
Geo: