jan 20, 1856 - Annexation of Oudh
Description:
Oudh was annexed and the king of Oudh was deposed by Governor General of East India Company, Lord Dalhousie under the terms of Doctrine of Lapse on the grounds of internal misuse.
Key Figures (Actors/agents) involved: Governor General Lord Dalhousie, Bahadur Shah Zafar, Zeenat Mahal (wife of Bahadur Shah Zafar), and Lord Canning.
Main issue (like Anglo-vernacular controversy):
The annexation of Awadh in 1856 was the logical outcome of the policy being pursued by the East India Company since 1764. The Bengal army consisted mainly of soldiers drawn from Oudh. The annexation of Oudh hurt the feelings of soldiers from that province. There was a provision of extra pay or Batta, for the sepoys on Foreign Service. Thus,
*Sepoys were deprived of extra pay.
*The unfair treatment of Bahadur Shah Zafar by the British hurt the feelings of Indian sepoys.
*British also hurt the feelings of the Muslims by annexing Oudh under the pretext that the state of Oudh was not governed properly.
*Thus stating the reason as maladministration, Oudh was annexed by the Britishers.
Added to timeline: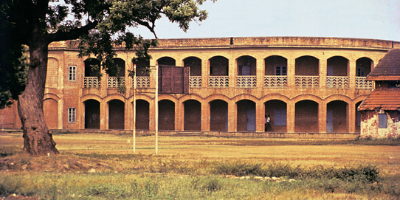 History of Education in India during Colonial Times- 1700-1947
Editors: Shivakumar Jolad, Susanna G and Pranjali Kulkarni ...
Date:
Images: