jul 25, 1808 - Dalton's Model of the Atom (early 1800s):
Description:
John Dalton was a English chemist, physicist, and meteorologist famous for developing a amazing theory about the atom. His theory consisted of 5 principles which are now called Dalton's 5 Principles and those principles are:
- matter is composed of super small particles called atoms
-atoms are indivisible and indestructible
- atoms of a given element are identical in size, mass, and chemical properties
-atoms of specific elements are different than those of other elements
- in a chemical reaction, atoms separate and/or
combine
He made a lot of his observations and theories based off his results. This theory is still a major contribution to the scientific world today and to the development of the atom.
Added to timeline: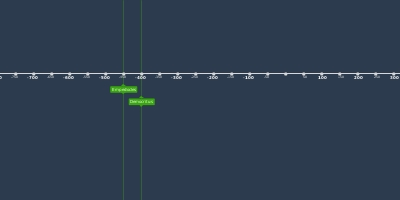 Atom Timeline
Date:
Images: