apr 17, 1958 - Great Leap Forward (1958 - 1962)*
Description:
Identified as Mao's second five year plan, the Great Leap Forward targeted further industrial developments, but more so focused on the industry of agriculture as well.
It would revolve around two ideals:
- Peasants would sell surplus goods abroad, for the attainment of funds which would expand the Chinese economy.
- The workers and their protection of steel would make them industrialised enough to compete with Western economies.
Added to timeline: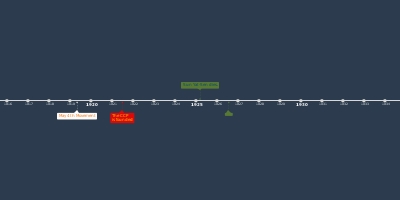 Mao's rise to power
Date: