mar 12, 1952 - The five anti movements
Description:
These three ideals later on expanded into the 5 anti movements, these being:
- bribery
- fraud
- theft of governmental property
- tax evasion
- industrial sabotage.
These two movements acted as the grounds for Mao and the eradication of political opponents, creating an atmosphere of terror in the process.
These opponents quickly became identified as: former members of the KMT government, or any other people deemed politically suspect.
Members of the PRC were also under threat.
Added to timeline: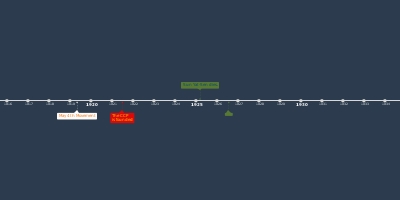 Mao's rise to power
Date: