jun 30, 1950 - Agrarian reform law
Description:
After forming the Peoples Republic of China in 1949, Mao implements his ideology of Maoism early on, taking shape in the form of Agrarian reform law. The purpose of this law was to have more equitably distributed land.
This would be achieved through the CCP seizing land from affluent landlords and redistributing it to the peasants of China (accounting for 85% of the population).
During these reforms, Mao also launched the 'Speak bitterness' campaigns, which involved the public denouncement of former landlords, purging and beating them also.
This was viewed in a positive light by Mao, who formerly was a peasant himself, observing such as a means of 'healing the past'.
The PRC's land reforms resulted in as many as 1 million landlords being killed.
Added to timeline: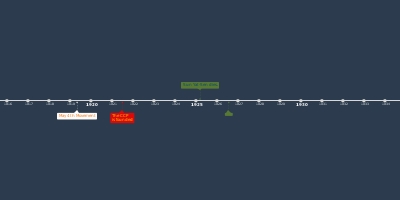 Mao's rise to power
Date: