may 8, 1956 - 100 Flowers Campaign
Description:
Up until this point in history, Mao had felt that the consolidation of Communist rule in China was proven largely successful. Hence, with the CCP, he decided to allow for greater freedoms in China, requesting for constructive criticism on how they wished to be governed, and where the government might have gone wrong.
'Let a hundred flowers bloom, let a hundred schools of thought contend.' - Mao.
People began to complain about corruption and inefficiency they found within the CCP, and also began complaining about Mao himself.
In response to this, Mao immediately put a halt to the campaign, replacing the 100 flowers movement with an anti-rightist movement. Members who became viewed as opposers to Mao were purged. The 100 flowers campaign, quickly went from a campaign of the freedom of thought, to one of thought control.
*500,000 intellectuals were deemed 'rightists'
*1000 were purged/executed.
Added to timeline: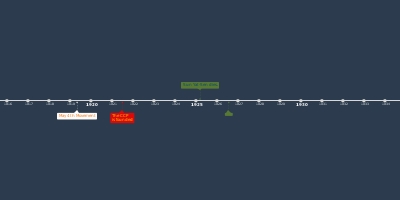 Mao's rise to power
Date: