dec 23, 1985 - Tetris was created
Description:
Alex Pajitnov a Russian programmer created the game tetris.
The primary way to score points in Tetris is to clear lines by manipulating the pieces so that they fill horizontal row within the Matrix. As the pieces fall, your goal is to move and spin them so that they line up evenly at the bottom of the Matrix.
Added to timeline: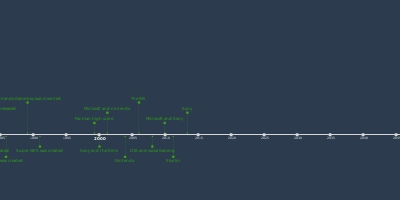 Video games
Date:
Images: