mar 21, 1904 - Indian Universities Act
Description:
Based on the University Commision on 1902, all the recommendations were put into application in this act. G.K. Gokhale had severe criticisms about the recommendations but the council approved of the Act. Govt. of India had more control on the universities of Calcutta, Bombay, Madras, Lahore and Allahabad. A sanction of 5 lakh rupees for five years were given to inculcate these changes.
The senate size significantly reduced with stricter rules of appointment and benefits. The Government had complete control over the rules of the senate. The Governor general of the council could decide the territorial boundaries for universities and their respective affiliated colleges. Universities ran PG and specialized courses and had to become teaching focussed.
The Act also had limitations:
a. No new universities were put up
b. Way too much power in the hands of the Government
c. lack of technical colleges left no scope for vocational education
Curzon's efforts for improving the education did not get the attention of the Indian as he had aimed, instead the nationalism in education (Swadeshi education) went against all of his efforts. The focus of education on all the levels: primary, secondary and university. Primary education was significantly influenced by the national movement from 1904-1912.
Added to timeline: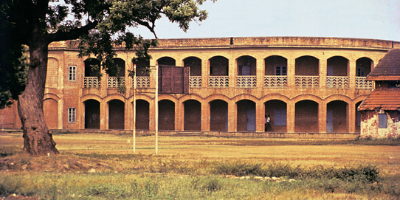 History of Education in India during Colonial Times- 1700-1947
Editors: Shivakumar Jolad, Susanna G and Pranjali Kulkarni ...
Date:
Images: