apr 11, 1980 - Gorbachev's Reforms
Description:
Increased investment in technology
Perestroika - restructuring of economy so it was less centralised
Give workers greater freedom and incentives to encourage them to work harder.
Gorbachev made it clear that there would not be violent military reprocussions for countries trying to move away from communism. Sinatra Doctrine allowed Soviet countries to determine their own affairs.
Added to timeline: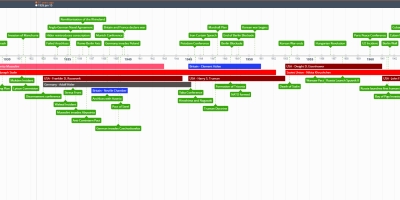 Interwar Years and Cold War Timeline
Date: