oct 4, 40 BC - The Battle of Artaxata
Description:
Caesar besieges the capital city of the Kingdom of Armenia. A parthian army arrives to liberate the city but is forced to divert when word reaches them of a second Roman army marching towards the city.
Eventually Artavasdes II is forced to capitulate the city to the Romans. Caesar leaves but a small contingent to hold the army and then marches south through the strip of land between the Euphrates and Tigris.
Added to timeline: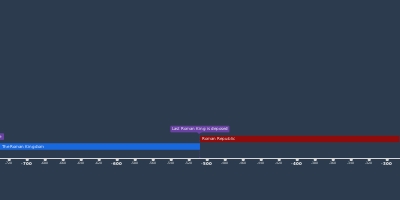 Imperium Caesarum Timeline
From the founding of Rome to 1936
Date: