jun 1, 1830 - Irish, German, and Mexican Immigrants
Description:
Push/Pull factors - a safer environment, family was already in America, more freedom, more land
Immigrants - Irish, German, Mexican
Background Information - The Irish Famine was a big part in Irish immigrants coming to the U.S. because 38% of the population was demolished, making them want more safer environment. Mexican immigrants were influenced to come to America during and after the Mexican Civil War, to come to a safer place for their families. German Immigrants wanted to acquire more land for their country.
Added to timeline: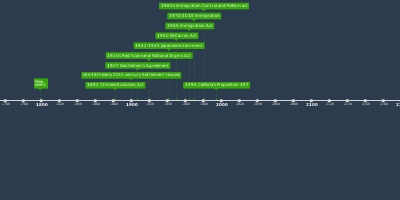 New timeline
Date: