apr 19, 44 BC - The Capitoline Trials
Description:
The Brutus Conspirators are put on trial before the people of Rome. Those who struck a blow against Caesar are sentenced to crucifixion outside the walls of Rome. These include Marcus Junius Brutus and Gaius Cassius Longinus.
The rest were subjected to Proscription and banished from Rome for life, their wealth and property confiscated by the Roman state.
Despite his injuries, Caesar makes the effort to visit Brutus at the cross. According to various historical testimonies, Caesar broke down in tears as he left his former friend and adoptive son to die.
Added to timeline: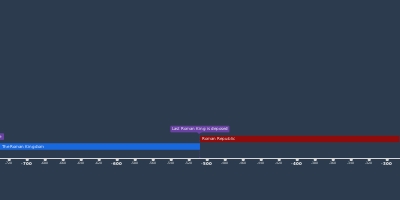 Imperium Caesarum Timeline
From the founding of Rome to 1936
Date: