jan 20, 2120 - Exile of Prince Jan
Description:
On the 20th of January, a final act saw Prince Jan exiled from his father's court. He had laid in bed with a simple handmaiden, and was cast out.
Being the third son, he wasn't expected to attain much power anyway, and he wasn't a favorite among the court.
However, only a few months after he was exiled his two brothers would die due to sickness and assassination, leaving the Kingdom heir-less. Only his sister remains.
Added to timeline: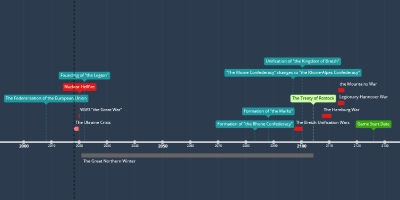 "A Legionary Dream" Timeline
Date: